Welcome To Kiba Studios Of Anchorage
1920 Dimond Blvd. Ste. F, Anchorage, AK 99515
inside of Florcraft Carpet One & Home ®
Store Hours
M - F: 9:00am - 5:30pm | Sat: 10:00am - 4:00pm | Sun: Closed
Let's Create Your Dream Kitchen or Bath
We're excited to help you get to work on your next home remodeling project. As bath and kitchen design experts, we're committed to helping you design a space that you'll love and cherish for years to come. We know that you have a busy schedule, so we've made it as easy as possible to get started with a kitchen or bath remodel from your phone, laptop, or tablet. We've created separate pages that allow you to request an estimate, get started with your own kitchen design, or set up an in-person appointment with a Kiba design expert. No matter which stage of the remodeling process you're in, you'll find that getting started is simple and convenient.
You'll find more information about each of our remodeling services below, but we invite you to come to our showroom located at 1920 Dimond Blvd. Ste. F inside of Florcraft Carpet One & Home®. We have a great selection of kitchen cabinets, hardware kitchen sinks, design ideas, and everything else you expect from a remodeling showroom. We can't wait to work with you!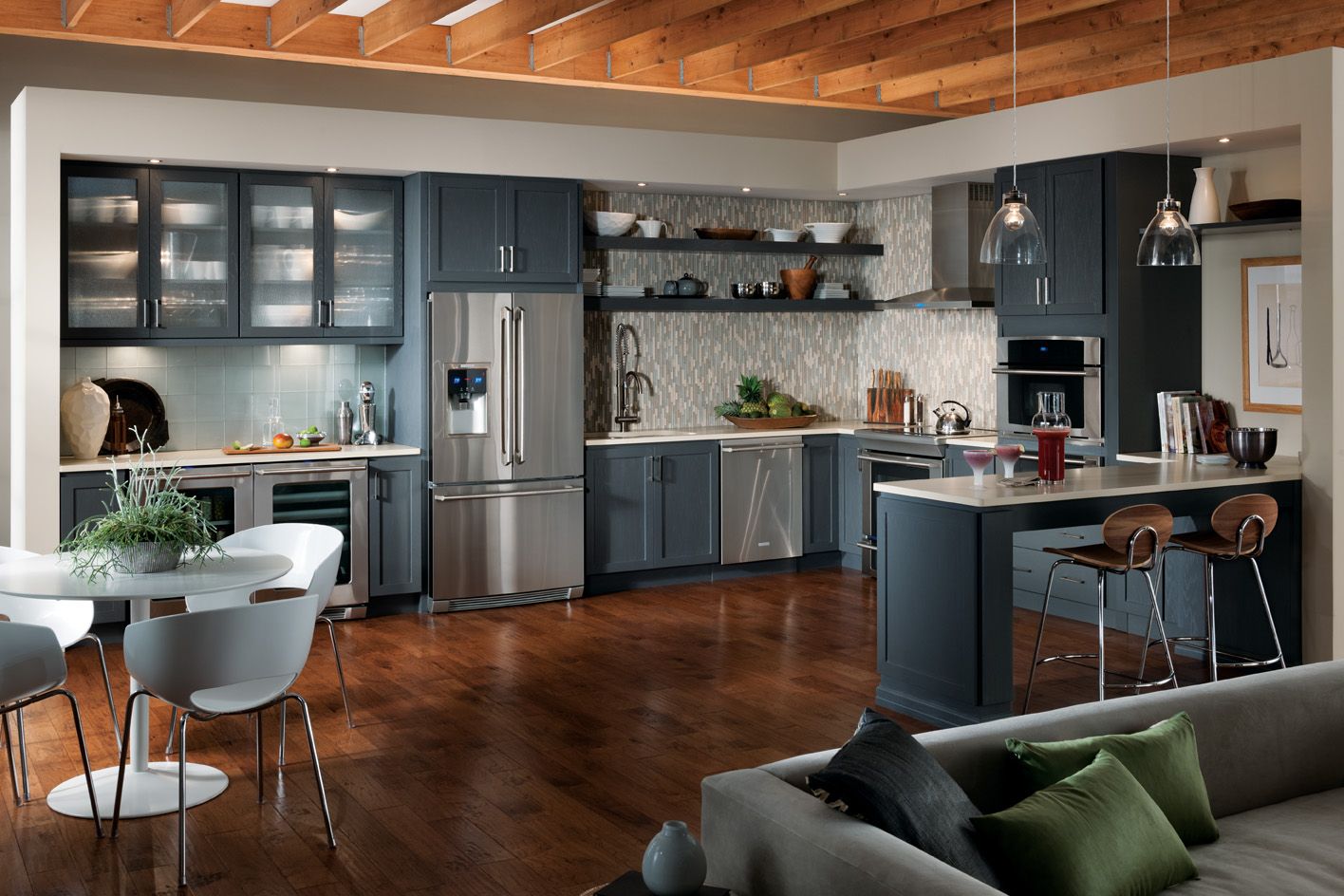 Every Kitchen Tells A Story
What Will Yours Tell?
At Kiba, we know that starting a kitchen remodel can sometimes feel like a daunting task. Between finding the right overall design, looking through our extensive number of backsplashes, choosing the perfect kitchen cabinets, and picking out the right hardware to match, the number of items on your to-do list can quickly stack up. We know what it takes to pull off a successful kitchen remodel, and our talented kitchen designers will walk you through the entire process. From the initial information you send us online to your in-person meeting at our showroom, you'll be amazed to discover just how easy it is to remodel your entire kitchen with a Kiba designer in your corner!
Create A Space That Feels Like You.
The bathroom is one of the most frequently used areas of your home, and as such, it should be a space that is welcoming, elegant, and functional. You've worked hard to create a cohesive theme throughout your entire home, and your bathrooms deserve to be included! Whether you're looking for a simple bathroom cabinet upgrade, or you want to invest in a full bathroom remodel that includes a new sink, countertop, and flooring, the bathroom design experts from Kiba will help you find the perfect design for your home. Getting your Anchorage bathroom remodel started has never been easier or more fun!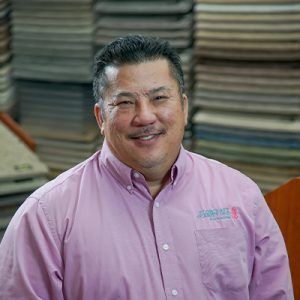 Jamie Tamanaha
Kitchen & Bath Designer
Knowledgeable. Detail-oriented. Let's get to work!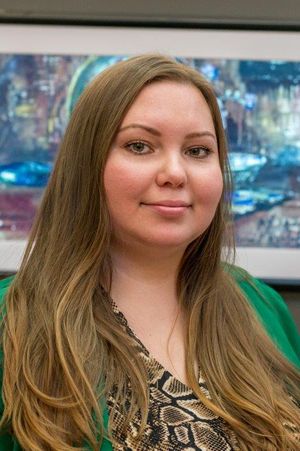 Caroline Potasz
Project Coordinator
Ready to create a space you'll love to call home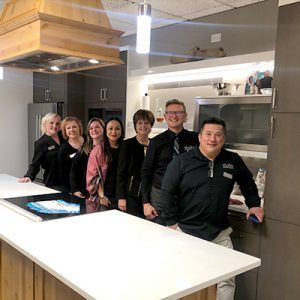 The Kiba Dream Team
Kitchen & Bath Remodeling Experts
Say goodbye to generic. Say hello to gorgeous!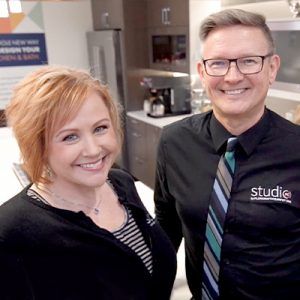 Patrice Swanson & Evan Hall
Showroom Owners
Creating the home you've always wanted has never been easier.
Why You Should Choose Kiba Of Anchorage
NAMES YOU KNOW AND TRUST
Here at Kiba, we believe that our clients should never have to settle. You and your home deserve the very best, and that's exactly what you'll find when you walk through our showroom doors! Friendly service, expertise and value you've come to expect from our flooring team is now available from our kitchen and bath team.
EXPERIENCED DESIGNERS
Kiba's hand-selected design team is here to help you through each step of the remodeling process. Our talented designers are familiar with all of the hottest bathroom and kitchen design trends, and we'll work closely with you to find the right style for your home. It doesn't matter if you're looking for a simple, low-budget kitchen remodel or a full-scale bathroom remodel that truly transforms the space — our design experts are excited to help!
Our commitment to providing you with exceptional service doesn't stop when you've left the showroom. We've partnered with exceptional remodeling contractors who will get to work on our designs as quickly as possible, and we'll always be available to answer any questions you have along the way. With some of the best designers and contractors in the industry in your corner, you can take on your next remodel with confidence and enthusiasm!
TRUSTWORTHY PRODUCTS
You can't settle for anything less than perfection when you're reinventing the remodeling process. When you walk through the doors of a Kiba showroom, you can rest assured that every product you see is something we would use in our own homes, and that's a guarantee you won't get from any of the big-box retailers in Anchorage! Instead of wondering which products will require repairs or need to be replaced in a matter of months, you can focus on selecting the products that will work perfectly in your new kitchen or bathroom.
Say goodbye to old and outdated, and say hello to the home you've always wanted!
SAY GOODBYE TO OLD AND OUTDATED
& SAY HELLO TO THE HOME YOU'VE ALWAYS WANTED!
Photos Of Our Kitchen And Bath Remodeling Showroom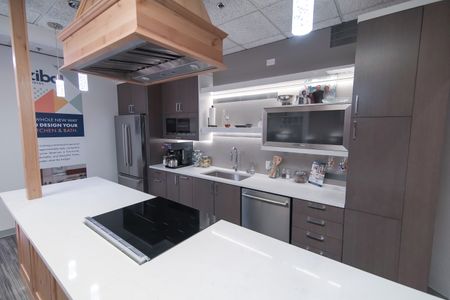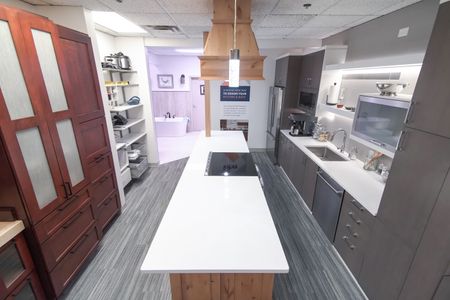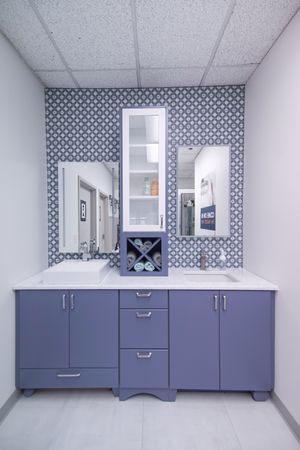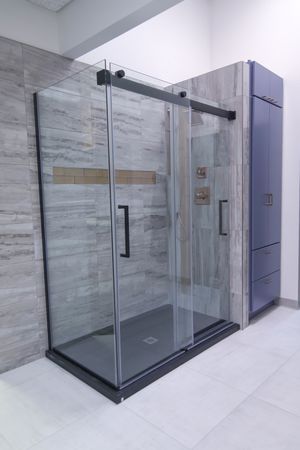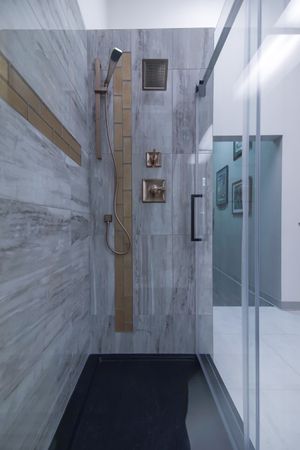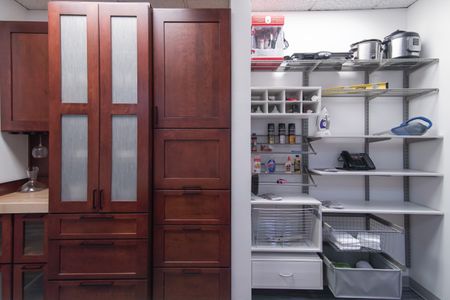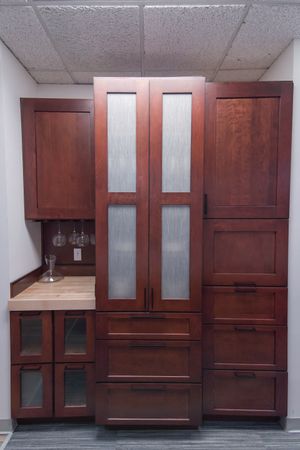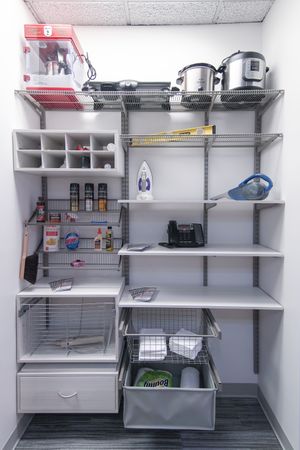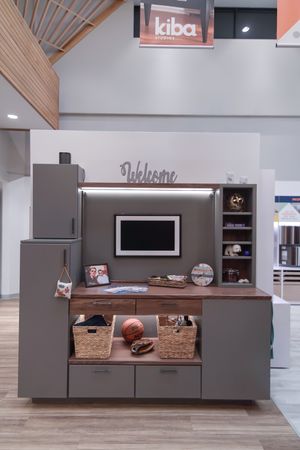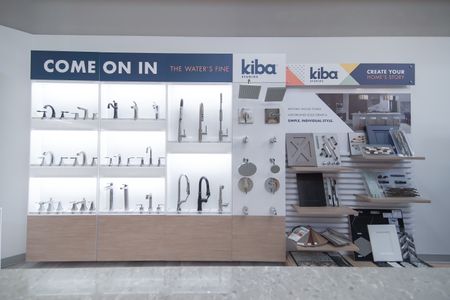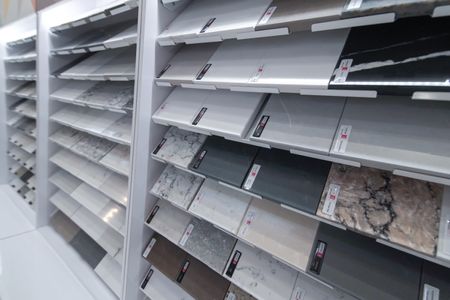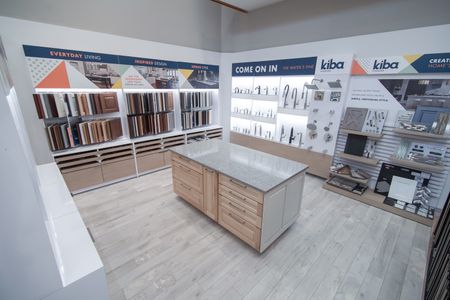 Get In Touch Today
Do not fill this form out if you're a solicitor.